Productions and Performances
Performing Arts showcases take place at various times throughout the year and incorporate all of the three performing arts specialisms Music, Dance and Drama.
We have KS4 performance events showcasing their progress together with KS3&4 bistro style evenings and shows.
All students have the opportunity to get involved through co-curricular activities and instrument lessons.
Co-Curricular Activities
Currently we offer: Performing Arts Club in preparation for our Christmas extravaganza and KS4 interventions sessions.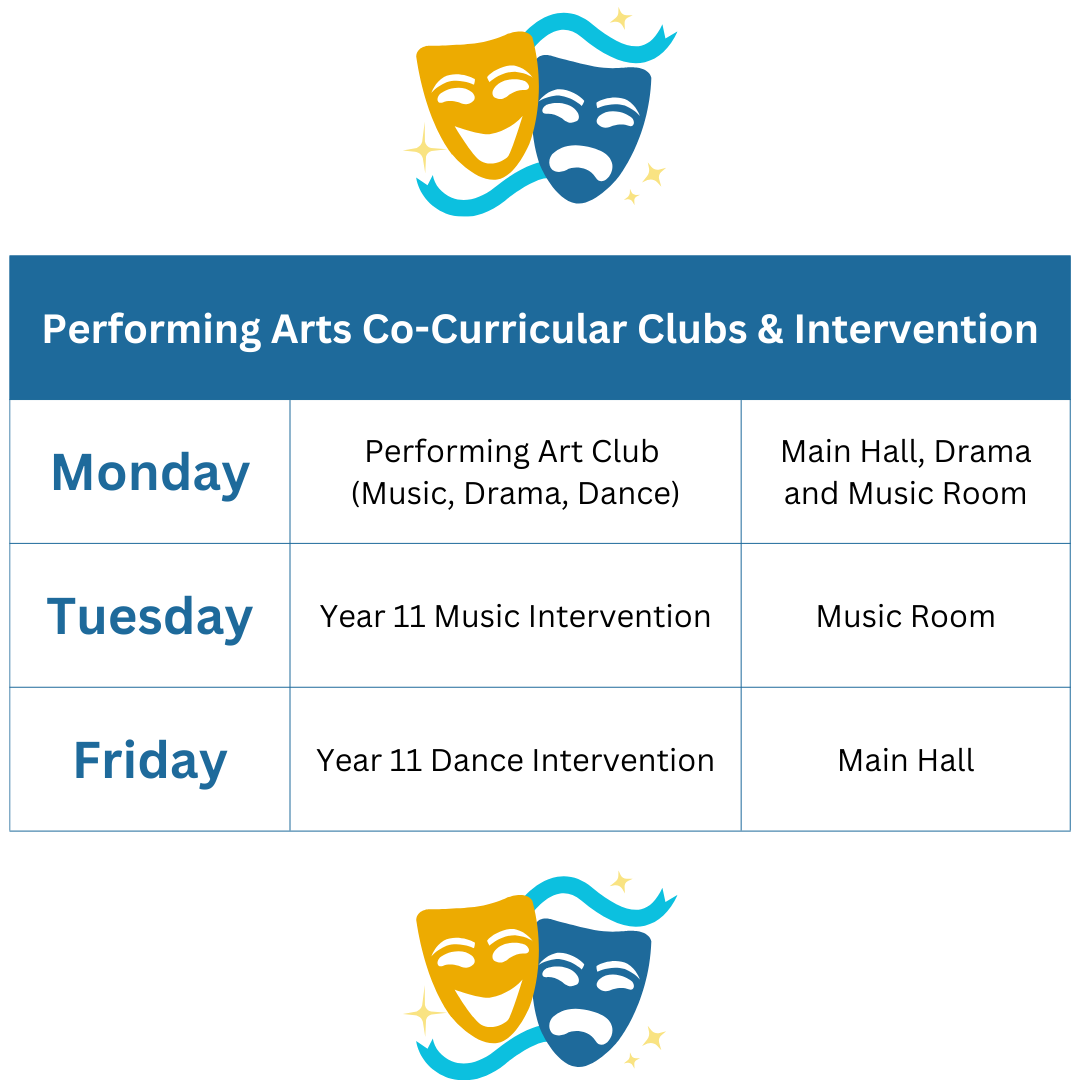 Further extra-curricular activities are coming soon: Dance for fun, house band, choir and more.
Leicestershire Music